Email at any time. Call at reasonable hours, we are home based.  Home Phone: 580-265-4685 .  Cell phone: 580-436-7881 . I have map quest the Stonewall School for my Address is: Donneta Williams , Rt. 1 Box 186B ,  Stonewall, OK. 74871  and map quest does not show route locations. But we are close. 

Call me,and I can tell you exactly how to find me.

I do airship, buyer pays "all" shipping expence; usually  totals to $ 400 anywhere in contential USA.  Depends on weight of pup + aircrate and which airport, Delta or United.  

WELCOME TO MY HOME IN STONEWALL, OKLAHOMA 

I can airship if you pay all shipping expences.  I ship from OKC Will Rogers World Airport with Safe Pet. 

Donneta's AKC Mini Dachshund

Donneta Williams

Route 1 Box 186 B

16518 CR 3650

Stonewall, OK. 74871

Call me: 580-265-4685 

Call cell phone for immediate pictures of pup at

580-436-7881 (Cell)



My grandson Lucian and Penny as a fat pup of 6 months.   FIRST PLACE Winners of the Weenier Dog Races

This map will take you to Stonewall School.  I will have to give you directions to my home but I do not mind meeting at Stonewall School. Depending on weather. 

My Sire is  Pebbles, 9 1/2 #

He is a lovely AKC chocolate dapple. He is Houdini son. 

He is my only male. 

Chocolate Cocoa is retired. A nice family wanted to buy her as she is all trained. The send me pictures often, it is good.

My tiny 7 # Tawnee Mother of my Sire Chocolate Pebbles. She is retired at age 12.  She was mother of Pebbles.

Lucian's Penny, all trimmed. 

 The winner of Weenier Race shown to left.   

12 # at 1 year old.

​BEST MAMA EVER

She is due pups mid October. 

These will be ready for adoption  NOW.  

Deposits are accepted and unrefundable unless the pup becomes ill and refund will be given.  Pups that have a deposit will be expected for you to pick them up at 8 weeks age.  If you have me to keep it longer, a charge of $2. a day plus extra health care i.e. vaccination is $25.

Registrations.  All my pups can be  registered if you want registration papers.   AKC or  APRI.  I offer my pups as pets not for breeders or show.  You will be given AKC limited on pets. Or APRI pet .~~~ If you want full registration, the cost of a pup will be more. .Some of my pups are show/breeder quality.  ( CKC is full registration ) 

Health Guarantee  My pups are given wormings and first vaccination and you are expected to take pup to your vet 2 to 3 days after getting it to have it checked over and set schedule of future vaccinations..My health guarantee on genetics up to one year age. Not responsible for neglecton your part.  Must be taken to your vet within 3 days for guarantee to be valid.  If within the year period a live threatening genetic problem happens; bring pup and all papers to me and I will let you choose another pup of same value.  If more value, you would pay more.

Oklahoma grandson Lucian

helps spoil the pups with love. 

My Texas grand daughter Natalie loves dachshund too.  She is the proud owner of Velma of Scooby Do. 

Pictures of my dachshund.

    Annabelle will not mate until she is 2 years old.  She is 11 pounds now.  She is my grandson's  investment and sweet pet. Grandson lives with me. 

Hershey will not mate until she is 2 years old. She is simply too young. I do not risk my ladies. She is 10 1/2 pounds . She belongs to my grandson too.


This is Christina from my beginnings.  And this is Houdini from my beginigs.  Houdini mated Tawnee and got Pebbles who is my sire now. .  Tawnee is a red dapple carrying the chocolate gene. 

My home and little kennel is inspected yearly by AKC and I am in complete compliance.    

 BREEDER OF QUALITY, NOT QUANTIY.

Breeder of mini dachshund since 1966. Call and talk about these dachshund.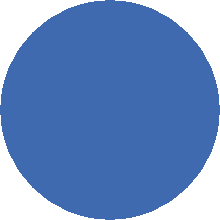 Miniature Dachshund usually weigh up to ll pounds by 9 mo. age. 

​Standard Dachshund usually weigh up to 32 pounds by 9 mo. age.

 12 weeks old, 3#  Trained to  use bathroom out side or on paper. I call her Baby Ruth. She will lay on my lap like a baby. Socialized, playful with other small doggies. Goes outside to p&p, uses paper on cold wet days.

Can call 580-436-7881 (cell) or 580-265-4685. 

Updated pictures. Almost 12 weeks old. 3 pound Mini Dachshund Female .  Chocolate and tan long hair.  Vaccinations up to date (2 sets) worming up  to date. 

AKC limited as pet $800.   AKC full registration is $1000. Health Guarantee.  Call, I can send pictures and videos on cell phone:  580-436-7881 .