Email at any time. Call at reasonable hours, we are home based.  Home Phone: 580-265-4685 .  Cell phone: 580-436-7881 . I have map quest the Stonewall School for my Address is: Donneta Williams , Rt. 1 Box 186B ,  Stonewall, OK. 74871  and map quest does not show route locations. But we are close. 

Call me,and I can tell you exactly how to find me.

I do airship, buyer pays "all" shipping expence; usually  totals to $ 400 anywhere in contential USA.  Depends on weight of pup + aircrate and which airport, Delta or United.  

WELCOME TO MY HOME IN STONEWALL, OKLAHOMA 

I can airship if you pay all shipping expences.  I ship from OKC Will Rogers World Airport with Safe Pet. 

Donneta's AKC n CKC  Mini Dachshund

Donneta Williams

Route 1 Box 186 B

16518 CR 3650

Stonewall, OK. 74871

Call me: 580-265-4685 

Call cell phone for immediate pictures of pup at

580-436-7881 (Cell)



My grandson Lucian and Penny as a fat pup of 6 months.   FIRST PLACE Winners of the Weenier Dog Races

This map will take you to Stonewall School.  I will have to give you directions to my home but I do not mind meeting at Stonewall School. Depending on weather. 

My Sire is  Pebbles, 9 1/2 #

He is a lovely AKC chocolate dapple. He is Houdini son.  He is duel registered (AKC and  CKC) to mate with CKC registration. 

He is my only male. 

My tiny 7 # Tawnee Mother of my Sire Chocolate Pebbles. She is retired at age 12.  She was mother of Pebbles.

 AKC Penny, our first Long hair. 

 The winner of Weenier Race shown to left.   

12 # at 1 year old.

​BEST MAMA EVER

Deposits are accepted and unrefundable unless the pup becomes ill and refund will be given.  Pups that have a deposit will be expected for you to pick them up at 8 weeks age.  If you have me to keep it longer, a charge of $2. a day plus extra health care i.e. vaccination is $25.

Registrations.  All my pups can be  registered if you want registration papers.   AKC or  APRI.  I offer my pups as pets not for breeders or show.  You will be given AKC limited on pets. Or APRI pet .~~~ If you want full registration, the cost of a pup will be more. .Some of my pups are show/breeder quality.  ( CKC is full registration ) 

Health Guarantee  My pups are given wormings and first vaccination and you are expected to take pup to your vet 2 to 3 days after getting it to have it checked over and set schedule of future vaccinations..My health guarantee on genetics up to one year age. Not responsible for neglecton your part.  Must be taken to your vet within 3 days for guarantee to be valid.  If within the year period a live threatening genetic problem happens; bring pup and all papers to me and I will let you choose another pup of same value.  If more value, you would pay more.

Oklahoma grandson Lucian

helps spoil the pups with love. 

My Texas grand daughter Natalie loves dachshund too.  She is the proud owner of Velma of Scooby Do. 

Pictures of my dachshund.

    CKC Annabelle will not mate until she is in her 2nd season.  She is 11 pounds now.  She is my grandson's  investment and sweet pet. Grandson lives with me. 


This is Christina from my beginnings.  And this is Houdini from my beginigs.  Houdini mated 7 # Tawnee and got Pebbles who is my sire now. .  Tawnee is a red dapple carrying the chocolate gene. 

CKC Velma of Scooby Do. .

Please call. Email is not working well.

or call: 580-436-7881 cell phone

Velma's pups will soon be with their new owners:   Rebekah,   Isabelle,  and   Morgan. Deposits have been recieved. they will come pick up pup and pay the rest due when pups are 8 weeks old.  I am taking good care of these little ones until they are old enough to go to their new homes. 

Black Hershey pie delivered 2 pup.  April 21, 2020

Males, a abundantly dappled chocolate and a perfect chocolate mini dachshunds.  CKC is  registration.  (see Hershey and Pebbles below, they are the parents. 

Just so you know, our Penny should be having pups around June 15 with Pebbles. Look below to see the parents.

About deposits

Send deposit of cashiers check .  Use Certified  Mail that I have to sign  for.  Your proof that you sent it.  OF course I keep you updated every 2 weeks on the pups with pictures.  References can be provided. Be sure to put your return address as well as my address.

Hershey is CKC black and tan pie bald.  She is 1 1/2 years old.  I usually avoid first season breeding but Pebbles found her and it was too late.  Fortunately she has 2 healthy, beautiful pups.  But first season mating do not produce but a few pups.  However, she did fine. The pups are super beautiful and Healthy.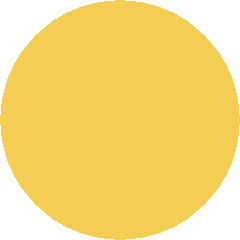 When a pup is chosen with deposit,  I put owners first name on the picture  and put deposit pending..  I will give deposits 4 - 6  days to get to me. 


Deposit has been recieved.