Hello, I am Donneta Williams  with Grandson  who loves puppies too on October 2013 

Donneta's Papillons N Dachshund  is a home based very small kennel. 

I raise quality AKC registered puppies, not quanity.  Just a few. 

Full AKC for breeder/show are higher; some have showed an won with my pups. 

Pet Prices come with A Spay/Neuter Contract , Health Guarantee.

I started with  Minature Dachshund 1966 In 1998 I was at Dog Show and fell in love with Papillon, another small dog which requires little maintenance of hair coat, wash and wear/ brush.

Both Breeds are smart and have that loyal love to their owners. 

 My goal is Good Temperament, Health and Proper standards of the breed.

I keep health up to date and feed high quality dog food.   Look my doggies over and welcome to sign Guest Book.

Thanks, Donneta 

Donnetas Papillons N Dachshund


       Donneta Williams              

Route 1 Box 186 B

Stonewall, OK  74871

Phone: (580) 265-4685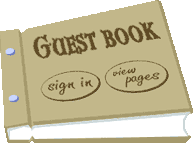 This page was last updated: October 31, 2014
Shipping is Available

 Price of shipping has went up.  Estimate 450. and up (depending on Airlines)

This includes airfare, fuel, tax, crate, and USDA health and shipping papers. 

We also welcome you to Pick up your new Puppy

This young pup is winner in Show

He was born here 

I prefer to sell quality pets to good home. 

I will sell AKC breeder/show, price is higher than pet.

 We highly recommend spay or neuter to protect the pet population. 

 We do not want any pound puppies. 

I GIVE HEALTH GUARANTEES ON ALL MY PUPPIES.

All  these pups and dogs below  were born here

                               History

Good Mommies, my beginnings

Papillon pups ready for new home. Dachshund will be born Nov. 9. Email donnetawilliams@yahoo.com or call,  580-265-4685. 

One of my female pups owned now by Lisa, wins

Copyright © Owner Donneta Williams All Rights reserved Worldwide

Grand daughter loves puppies too.