Donneta's Papillons N Dachshund  is a home based very small kennel. I raise quality AKC registered pups. Full AKC for breeder/show are higher than pet; some were showed and did win.  Pet Prices come with A Spay/Neuter Contract , Health Guarantee.

                          A bit of History.

I  started with  Minature Dachshund 1966.  In 1998 I was at Dog Show and fell in love and started  Papillon.

 My goal is Good Temperament, Health and Proper

standards of the breed. I keep health up to date and feed high quality dog food.   Look my doggies over and welcome to sign Guest Book.

Thanks, Donneta

Donnetas Papillons N Dachshund


 Donneta Williams

16518 CR 3650

Stonewall, OK  74871 

Phone: 580-265-4685

Cell phone: 580-436-7881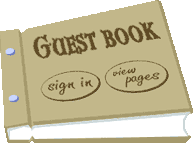 This page was last updated: January 4, 2020
Shipping is Available

 Price of shipping has went up.  Estimate 400. and up (depending on Airlines)

This includes airfare, fuel, tax, crate, and USDA health and shipping papers. 

We also welcome you to Pick up your new Puppy

This young pup is winner in Show

He was born here 

I prefer to sell quality pets to good home. 

I will sell AKC breeder/show, price is higher than pet.

 We highly recommend spay or neuter to protect the pet population. 

 We do not want any pound puppies. 

I GIVE HEALTH GUARANTEES ON ALL MY PUPPIES.

All  these pups and dogs below  were born here

                               "History"

Good Mommies, my beginnings

One of my female pups owned now by Lisa, wins

Copyright © Owner Donneta Williams All Rights reserved Worldwide

Donneta with two of her grandkids, Lu and Nat.

Showing  Papillon pups that was born here. Quality.

Colors can be red and white, black and white, liver and white and this one is a sable and white..

Showing a Mini Dachshund that was born here. Quality. Colors can be black and tan, red, chocolate and tan, sometimes red. The patterns can be solid or dapple. 

Guest book may  not working. Just email me.   donnetaspups@tds.net 

I do not have # quanity.

I have QUALITY

I have raised mini dachshund 50+ years.

I have dachshund pups

Go to DACHSHUND PAGE. 

AKC and HEALTH GUARANTEE